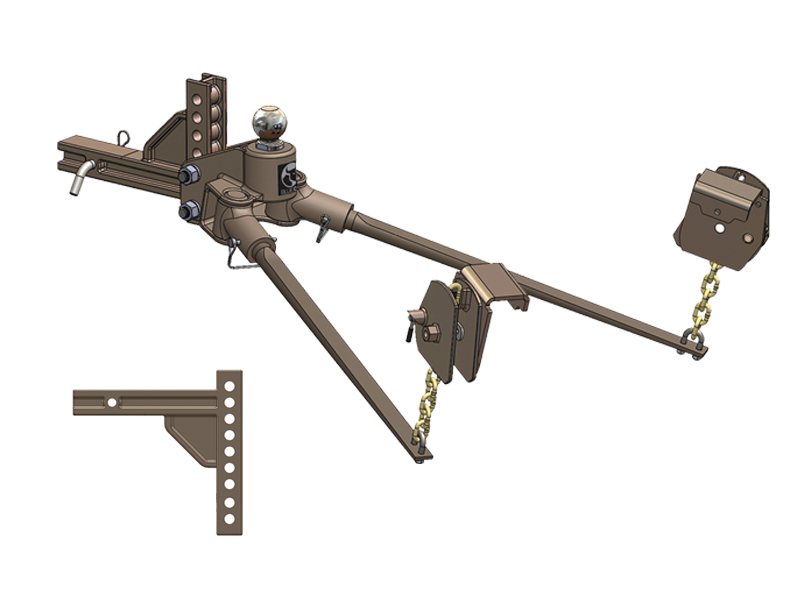 BXW2003 SwayPro Weight Distributing Hitch – 9 Hole Shank, for Trailers with Underslung Couplers
$

878.90
Specifications:
• Underslung Coupler hitch head
• Standard shank with a 9-hole/9″ receiver stinger
• Spring bars rated for 2000 lbs. tongue weight
• Gross towing weight 20K maximum
• 2-1/2″ receiver
Features:
• Evenly distributes weight over axles of the tow vehicle and trailer
• Noise-free sway prevention never stops working, even in rain or snow
• Caster in the hitch head constantly centers the trailer
• Spring bars augment the suspensions of the tow vehicle & trailer
• Rotating latches with clamp-on brackets for quick and easy setup
• Powder-coated steel construction
If your trailer has a coupler that is welded to the bottom of the frame, this SwayPro™ model will work for you.
Installing the SwayPro Weight Distribution Hitch
Installing SwayPro is fast and easy.